I have not yet met a woman who claims to be happy with every part of her body.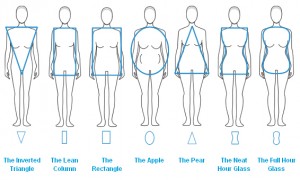 Are you trying to hide inside your clothes?  Or using them to show off your best bits and balancing out the bits you're not so keen on.
Not one body is exactly the same shape so expecting to look great in all the clothing styles on offer is silly.
I can analyse your shape and show you the best styles of dresses, skirts and trousers to suit you personally.
This is best done in your own home so that I can use your clothes to show you what works and what doesn't.
Combined with a wardrobe management session this can be a fantastic way to change the way you look at yourself and your wardrobe, and with just a few hours of analysing what really works for you, shopping will become a whole new and exciting adventure.